Spread the love
6

6

Shares
DISCLAIMER: 
Please be aware of any allergies you may have before experimenting with natural recipes for skin care routine.  It is recommended that you consult with your doctor or dermatologist to ensure safety before using "Do It Yourself" techniques on this page.
Welcome to DIY facial & Skin Care.
In this period of quarantine confinement we have limited access to spas, beauty salons, hairdressers etc., and most likely when this is all over it may have an adverse effect on the economy, there could be an increase in beauty and skin care products.  You can save time and money by practicing the DIY routines.
I have compiled some suggestions for skin care, some made of natural products.  I have experimented with most of these skin care techniques, some were introduced to me by my family and friends, some I discovered on my own – They have worked for me over the years and hopefully you will be pleased with the results as I have been.  Have fun while making yourself beautiful!
Each month we will have new DIY beauty ideas especially for you.
This month we will be focusing on cleansing the face
APRIL
CLEANSING THE FACE
April and we are feeling the freedom of Spring.
We have abandoned the heavy winter coats in exchange for a lighter and shorter version,
The boots are gone and we are beginning to live again.
We are putting our best face forward.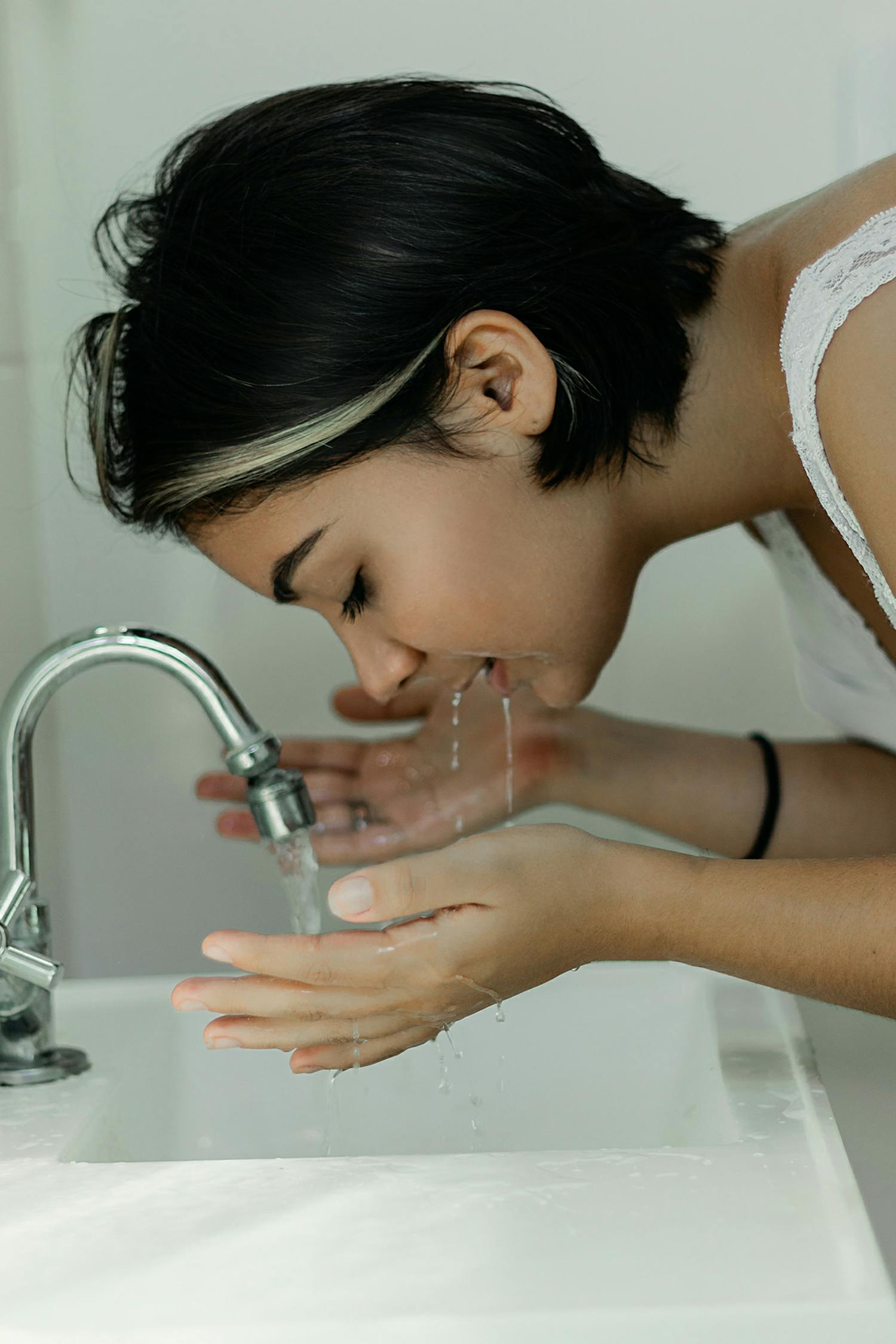 Cleansing your face thoroughly once a day is a good practice to prevent pimples and blackheads and keeps the skin smooth and youthful:
Fill sink or basin with warm water
Wet face and lather with facial soap in an upward motion
Continue to wash face moving the skin of your face upwards
(if you have a very soft brush, facial cleansing pad, or soft cloth, gently stroke the skin upwards)
Refill sink or basin with warm water  and rinse face thoroughly
(I usually use ten handfuls of water to make sure all residue is rinsed off.
Rinse with cold running water
Do not dry your face, let air dry.
(a cosmetologist advise me letting the face air dry is the best way to retain moisture and delay wrinkles)
Apply generous amount of moisturizing cream of your choice.
(My moisturizers of choice is, olive oil, coconut oil, shea butter or non-scented castor oil)
If you are applying foundation cream, blot face with with soft tissue before applying foundation.
In the evening, use a night cream.
MARCH
SHIATSU MASSAGE
The best way to start off your facial routine is giving yourself a Shiatsu Massage.
Massages keep the face firm and slows down the aging process.
If you commit to doing a self massage once a week it will help with the circulation and contribute to a glowing complexion.
Use a facial vitamin cream or baby oil and massage the direction of the arrows.
The word Shiatsu derive from Japanese (shi = finger; atsu = pressure)
Exercising and massaging the face helps with the circulation and assists in keeping the face youthful
6

Shares

6